Our philosophy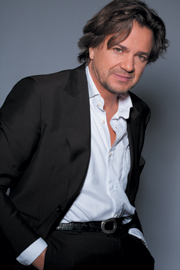 Jean-Claude BIGUINE opened his first salon at the age of twenty-two. He designed a functional salon, offering clients very affordable services. He soon opened a second salon, then a third, a tenth, and the rest is history. Jean-Claude BIGUINE is now present in 10 countries and overseas territories with 250 Hair Salons, including 71 Beauty Salons and 3 training centres: France, Italy and Japan.
The Jean-Claude BIGUINE Hair Salons
Jean-Claude BIGUINE's expert hair salons cut, taper, layer, colour, blow-dry, straighten and style your hair with great care, obtaining professional results that last. All the hairdressers and colourists who work in the salons are highly qualified and offer a personalised service.
Find the nearest Jean-Claude BIGUINE hair salon
Beauty Salons
Jean-Claude BIGUINE Beauty Salons offer a wide selection of beauty treatment services using cutting edge equipment and professional products that give fantastic results! The beauticians are there to meet any and all of your expectations: Hair removal - Manicure- Pedicure treatments - Body Wraps - Body Scrubs - Spa treatments.
Nails
BIGUINE Nails professionals take pride in the beauty of your hands and feet through tailor-made, affordable services. Jean-Claude BIGUINE manicures and pedicures are done using innovative products to moisturise your hands and your feet while strengthening your nails.